Wednesday, September 29, 2021
 Oberon current covid situation
Update: As of 6.00 pm 29th September Oberon LGA is under stay at home orders for 7 days.
 At the end of last week Covid virus fragments were found in samples taken from the Oberon Sewage Treatment. Since then a small number of community members have tested positive.
"Whether Oberon reverts to Stay at Home directions is currently being considered by NSW Health." Oberon Mayor Tuesday 28th September.
___________________________
 First Saturday Open Day 2nd October has been cancelled
Bi-monthly General Meeting of 6th October has been cancelled. Normally this would have been the AGM. An AGM decision will be made after the final clarifications for either Monday 11th or Monday 18th.
It would be good if we can move on with some degree of normality in November.
We have had to have a few micro-working bees manned by members from the Oberon LGA. The gates and fence for the security area have been completed. There have been deliveries of sleepers from West Wyalong and a turnout and some of the necessary timbers from Gilgandra.
Around 20 firms have asked for tender documents for the line restoration Oberon to Hazelgrove
—-Post Added 29th September 2021—-
Oberon Tarana Heritage Railway Inc
Contract No: CDG 1296 – Stage 1
Tender to carry out restoration work to reopen 5.8km of railway line from Hazelgrove to Oberon
Oberon Tarana Heritage Railway is an accredited railway operator carrying out railway operations in Oberon Yard.
Tenders are invited from experienced railway contractors to carry out rail restoration work to reopen 5.8km of the non-operational railway line from Hazelgrove to Oberon.
RFQ form and Scope document are available for interested tenderers. Please email to admin@othr.com.au  to receive a copy of the tender documents. For any enquiries phone Ken Lingabala on 0407 064 786.
Tender closes at 5 pm, Friday 29 October 2021.
—-Post Added 10th September 2021—-
________________________________________________________
The Covid Lockdown has certainly slowed down working bee progress in the Oberon Yard. We have lost around 30 working bee days since the announcement of the 'Out there in West" lockdown on August 14th. We were just finishing up a working bee that day when we heard the news. I am sure some did not make it home by the 5.00 pm deadline.
The rain and snow last week created a reasonably big job on the track and in the corridor just south of Black Bullock Road.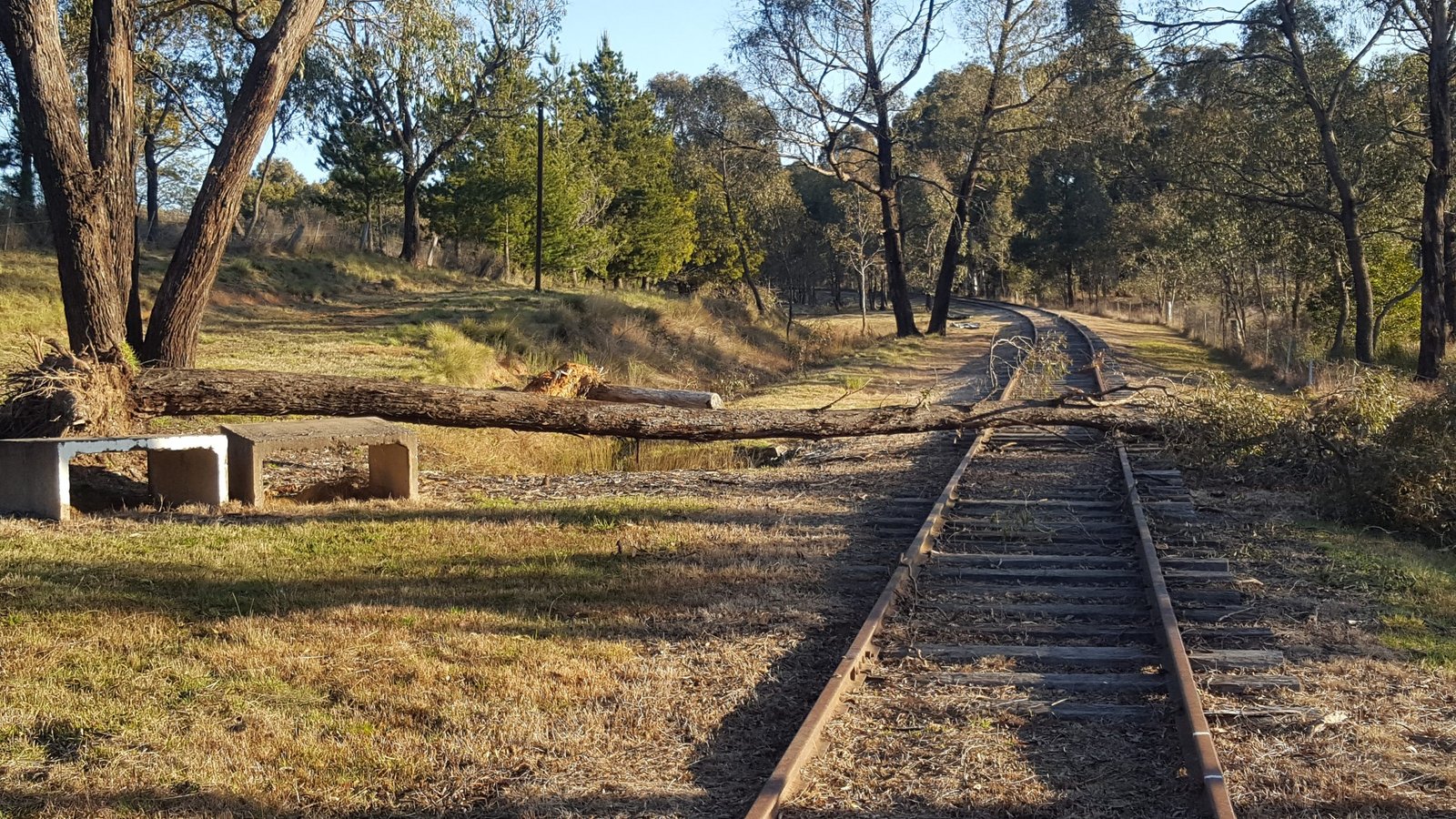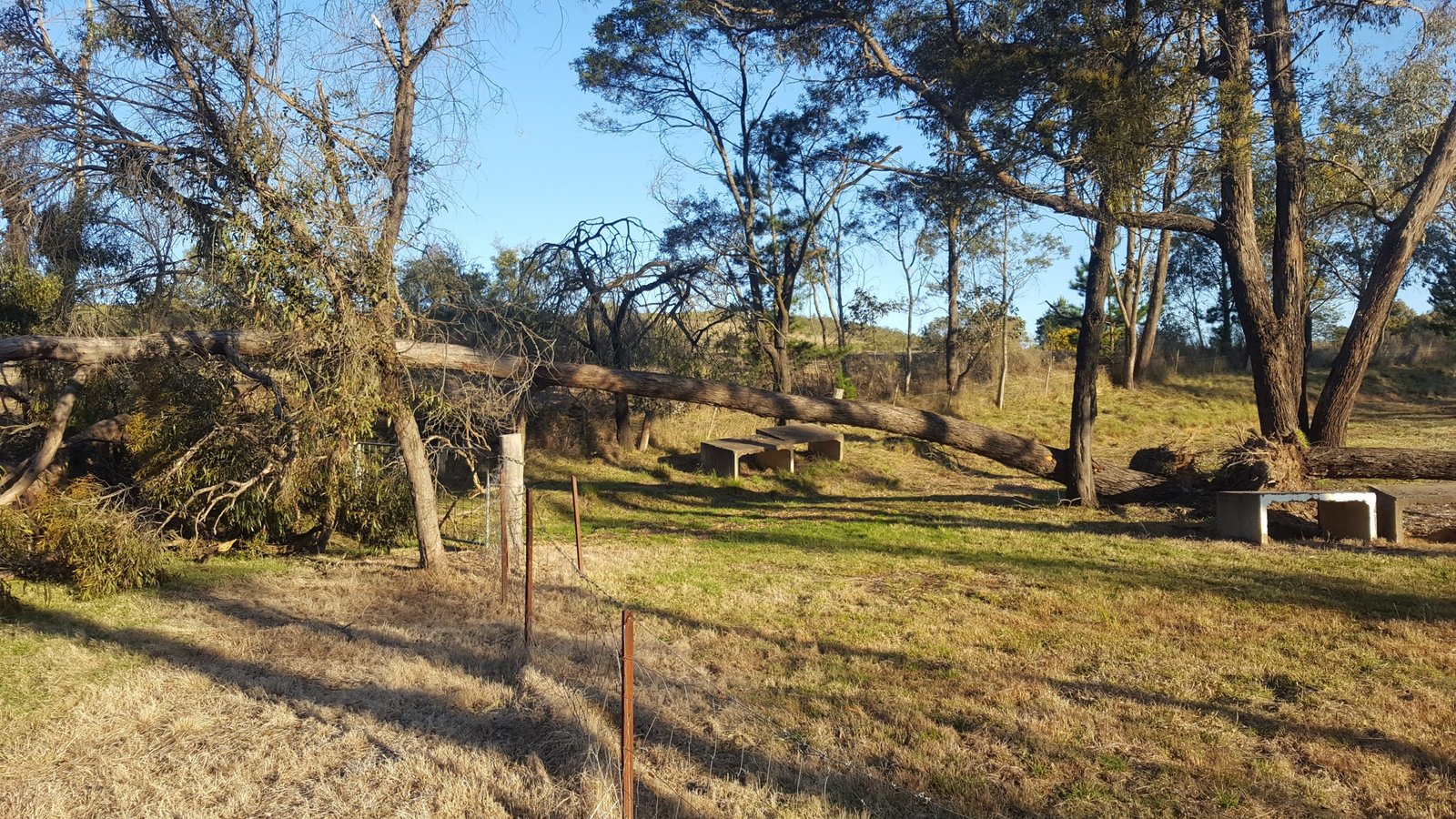 This week we have had better weather. Slightly warmer nights and a few days with the daily temperature above 15 degrees. Increased sunlight and increased temperatures result in significant plant growth – we will be out in force soon on vegetation control.
You will be pleased to know that the committee is still able to meet using Zoom technology. Individual members have been working on their particular roles.
In particular Dave McMurray has been very involved in writing grant applications – the last one sent off was for the THNSW 2021 Grants Program. We are also preparing for another major one. Ken Lingabala has continued to work on the tender documents for the line restoration Oberon to Hazelgrove. He sent them off to ONRSR yesterday. We will call for tenders in the next fortnight.
—-Post Added 5th September 2021—-