HP-012       Reviewed 23/07/2021
EM-002-00: Management of Change
(National Regulations – regulation 9, schedule 1 cl 12)
OTHR has implemented a change management procedure to ensure that proposed changes within its rail operation are appropriately documented and potential rail safety risks identified, described and controls implemented to reduce risk, to a level that is So Far as is Reasonably Practicable (SFARP).
Proposed changes that may affect safety at OTHR are undertaken in accordance with OTHR's Change Management Procedure. Key requirements of this procedure are consultation, communication, risk assessment and review.
Changes that affect safety to OTHR's operations may arise from a number of sources, including:
Change to management/governance structure;
Change to the design of infrastructure or rolling stock (including changes to the design of their individual components);
Change to infrastructure and rolling stock inspection and maintenance practices;
Introducing a new item of rollingstock to service (including an item which has undergone extensive restoration from static display or a state previously unfit for purpose); and
Changes to operating rules.
OTHR is required to submit notifications of some types of change to ONRSR. This also includes submission of an application to vary accreditation where the scope and nature of the change may result in a change to accreditation.
The change management procedure is authorised by the Management Committee which also regularly reviews progress when implementing changes.
Summary of the OTHR Change Management Process: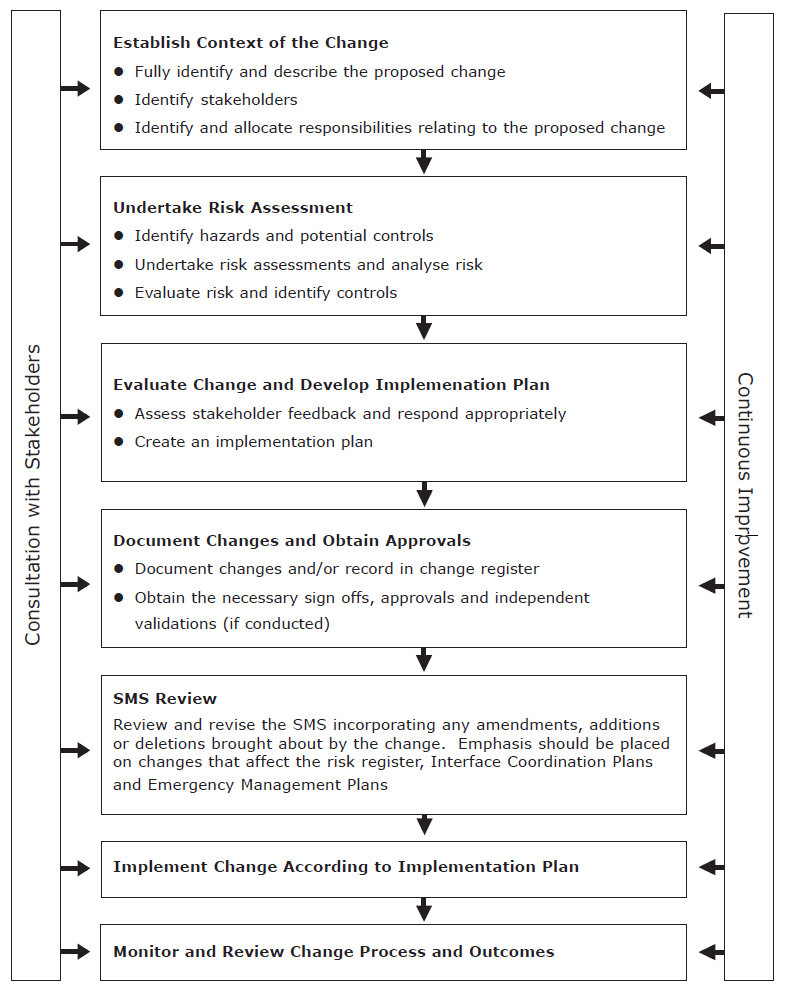 Resources:
EM-002-00 Management of Change
EM-002-01 OTHR Management of Change Procedure-01072021
EM-002-F1 OTHR-Engineering Change Advice-01072021
OTHR Associated Documents:
Last updated: July 23, 2021 at 8:50 am