Heritage Carriages – 1897
These two carriages are from the former Set 21 and are designated : CBA 850 HLF 854
Set 21 was built by Ritchie Brothers of Auburn in 1897. The cars entered service with gas lighting and varnished exteriors. They were converted to electric lighting during August 1930.  Set 21 was painted either during the 1920s or when the set received electric lighting.
In March 1941 they were converted to a first class car with centre lavatory and a second class car with Guards accommodation and centre lavatory. At this time, they would have been painted in Tuscan Red and Russet.
At some time during the late 1950s or early 1960s the carriages were modernised to their present form. They would then have been painted into the Indian Red colour scheme. In 1969, one car was altered to provide composite accommodation for both first and second class seating.
Following the final withdrawal of all of these old-style carriages from the Illawarra Line early in 1977, Set 21 was purchased by the Rail Transport Museum. During the mid 1990s they were transferred to BHP Port Kembla on loan for their internal excursion services until this service ceased in 2006. They have been in under cover storage at Bluescope Steel ever since then until their transfer on loan to Oberon Tarana Heritage Railway (OTHR) in May 2010.
HLF854 & CBA850 reunited at Oberon Station ©Peter Culley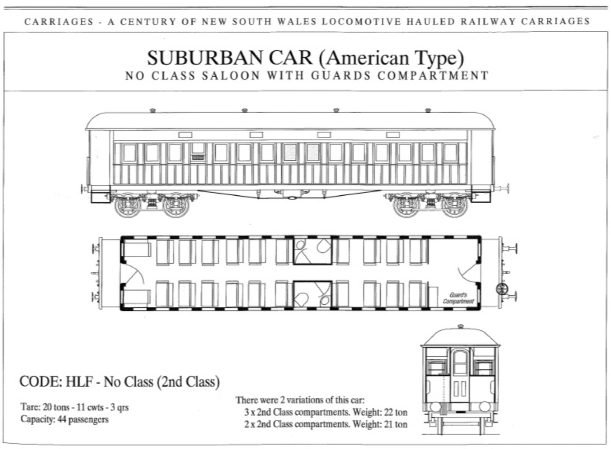 The reference to Set 21 can be found on pages 39-42 of Coaching Stock of New South Wales Volume 2.