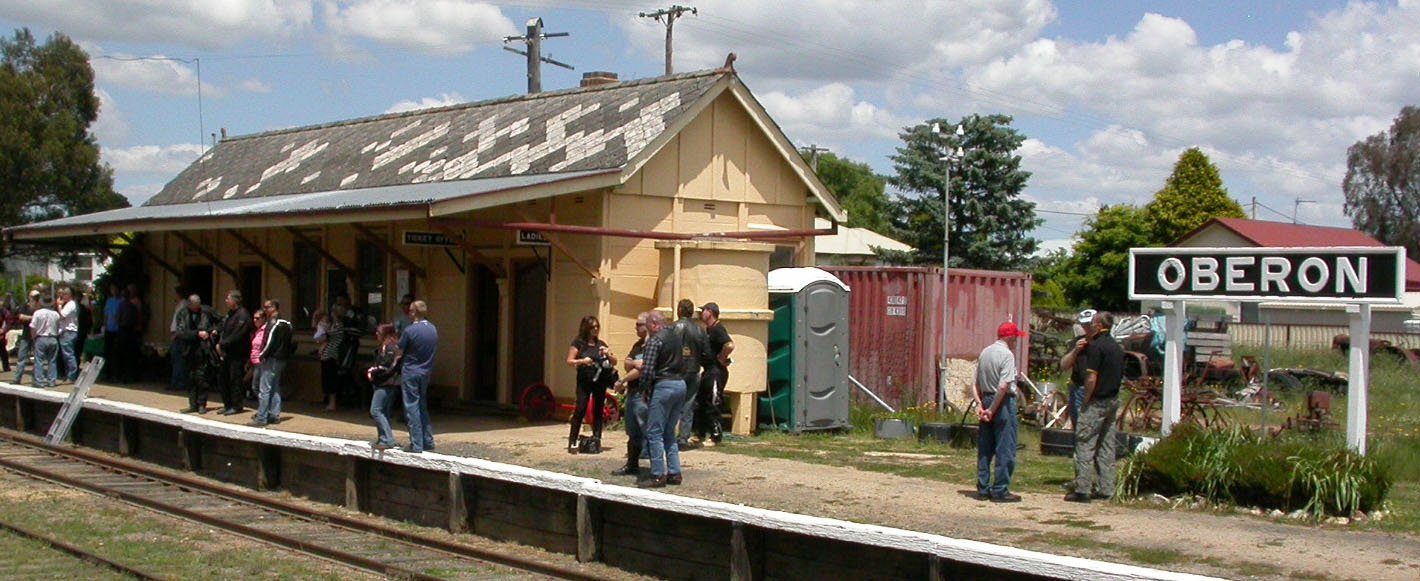 General view of station building from the NE – note original concrete water tank and also the fibro tile roof which is now about to be replaced.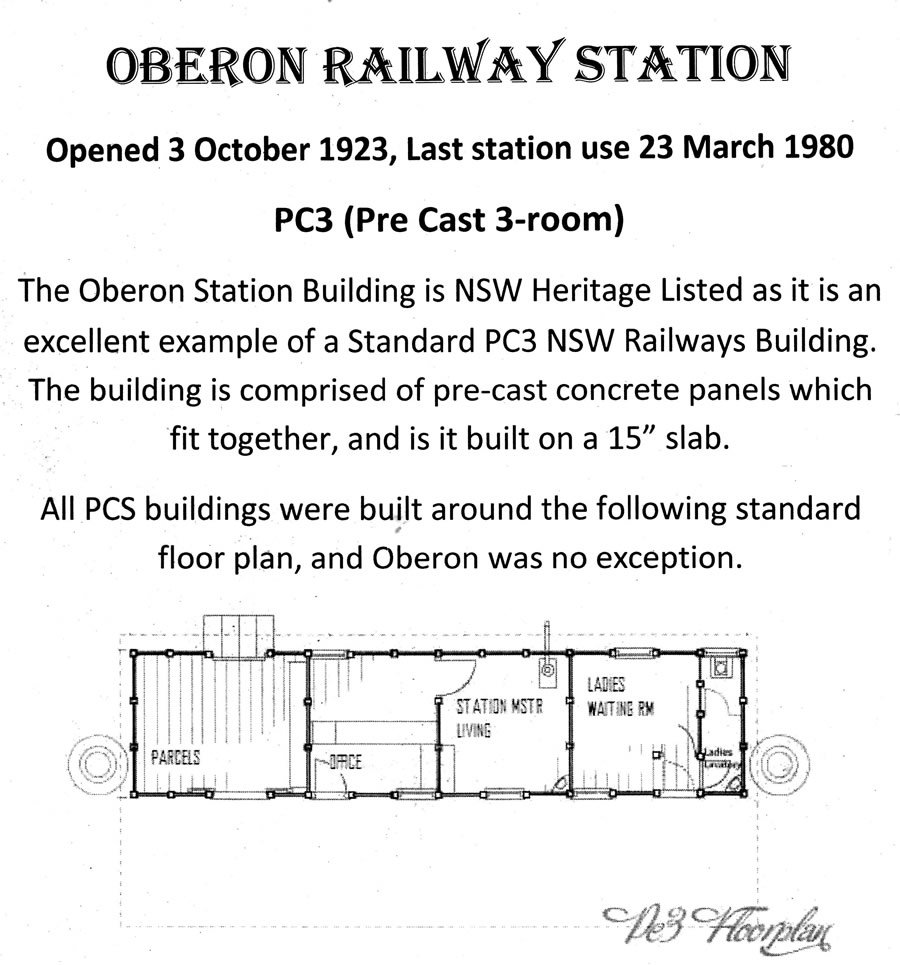 Plan of original station building internal layout. The parcels room is now the OTHR heritage display area and the ladies toilet is now a flushing septic system. More restoration will take place internally when the roof is replaced.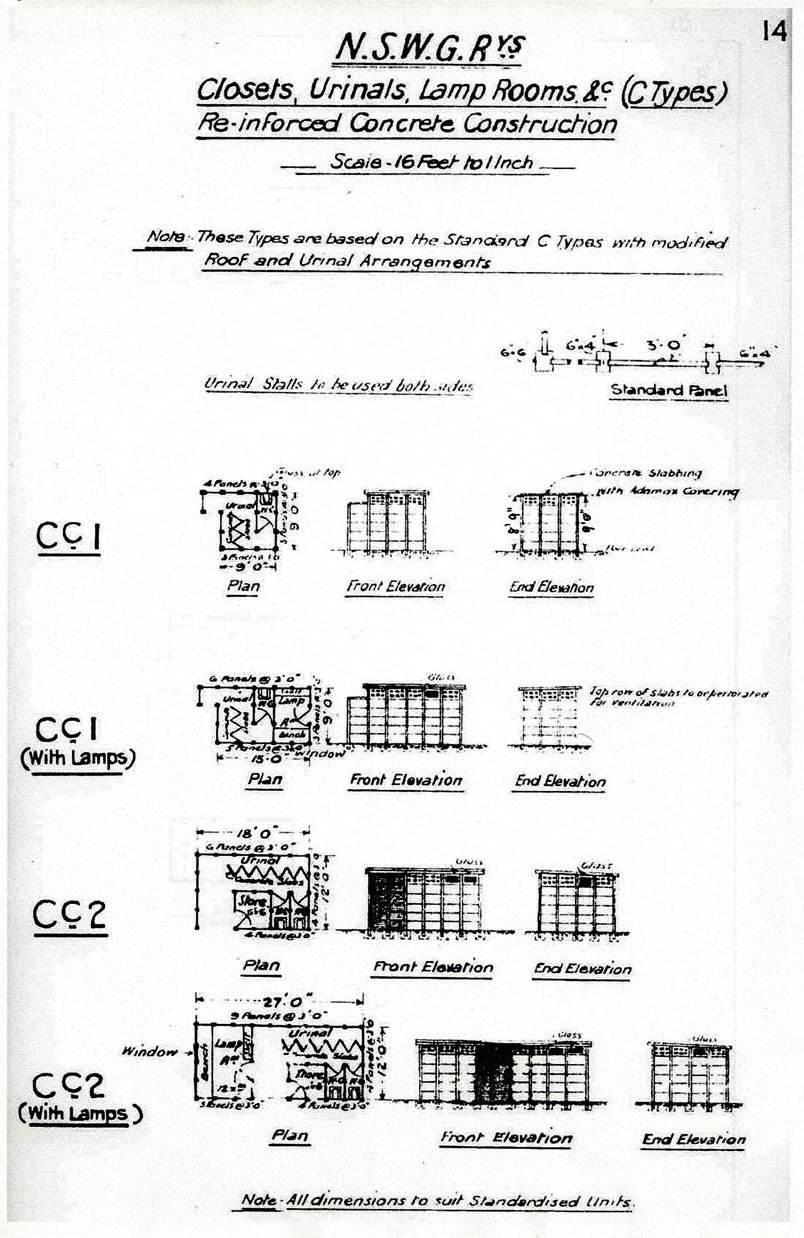 Plans of the layout of various railway buildings of the era – the Oberon structure appears to be a modified Cc2 – as it has two external doors, where there is individual access to the lamp room and urinal.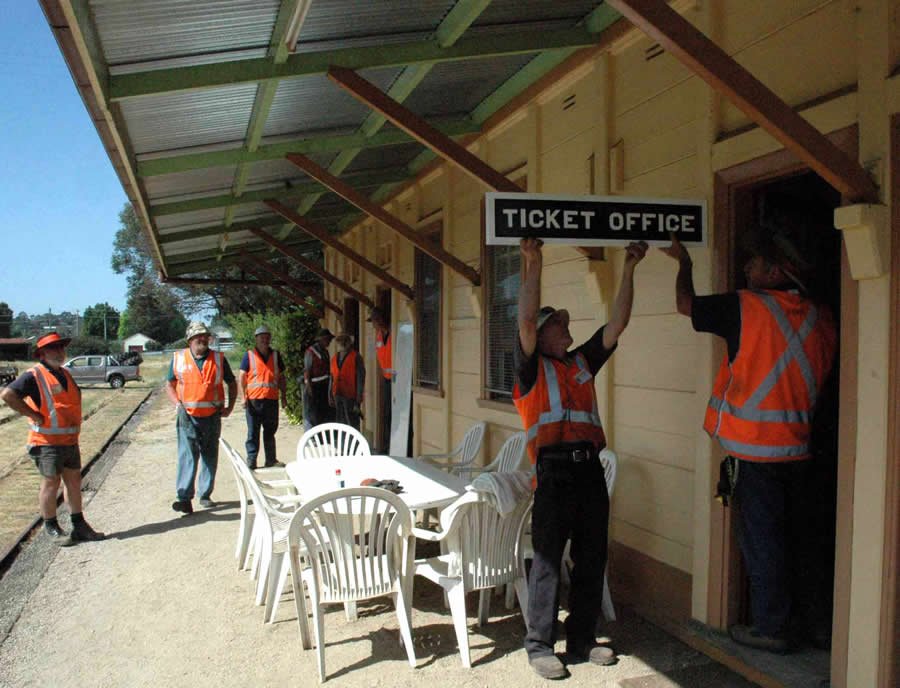 Detail of the awning over the platform and new replica signs being erected. Concrete slab construction of the station walls can be seen.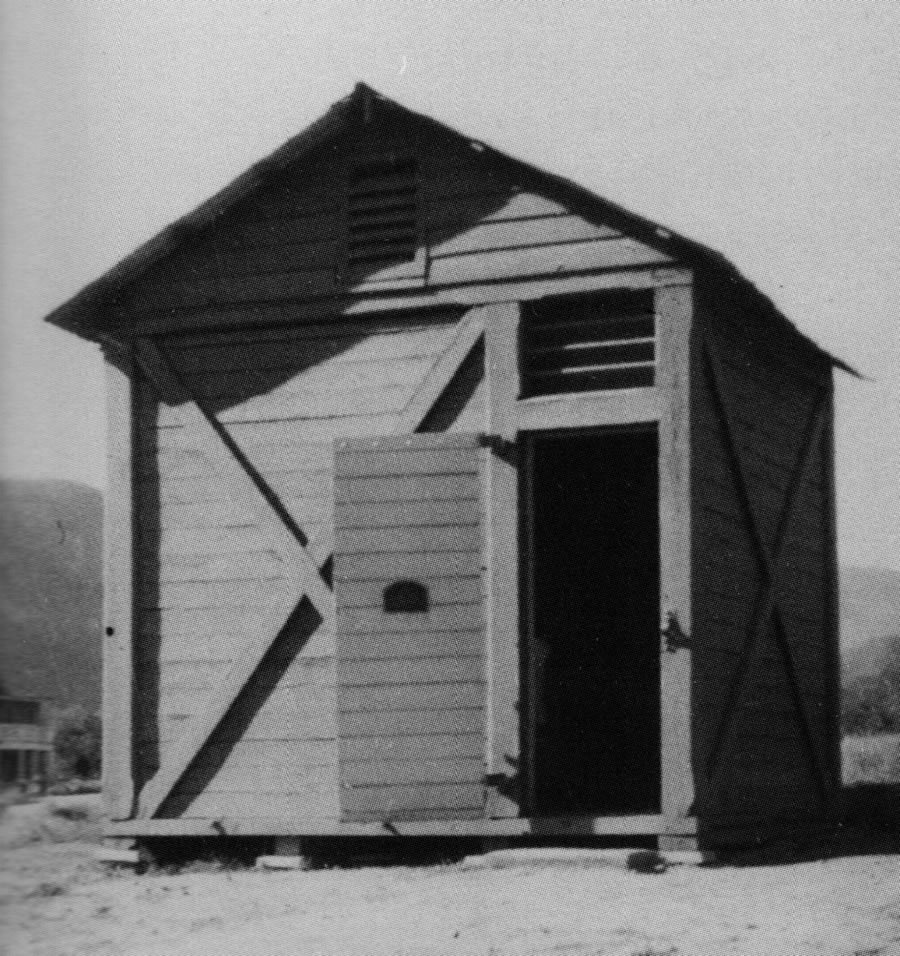 This is the lockup used at both Newnes and Glen Davis in the 1930s and 1940s. Of solid wooden construction, there were no bolts or nails used in the building. It was held together by wooden pegs and wire.
Image courtesy of Leonie Knapman, from her book 'Glen Davis', Halstead Press, 2007. Hardback, ISBN: 9781920831707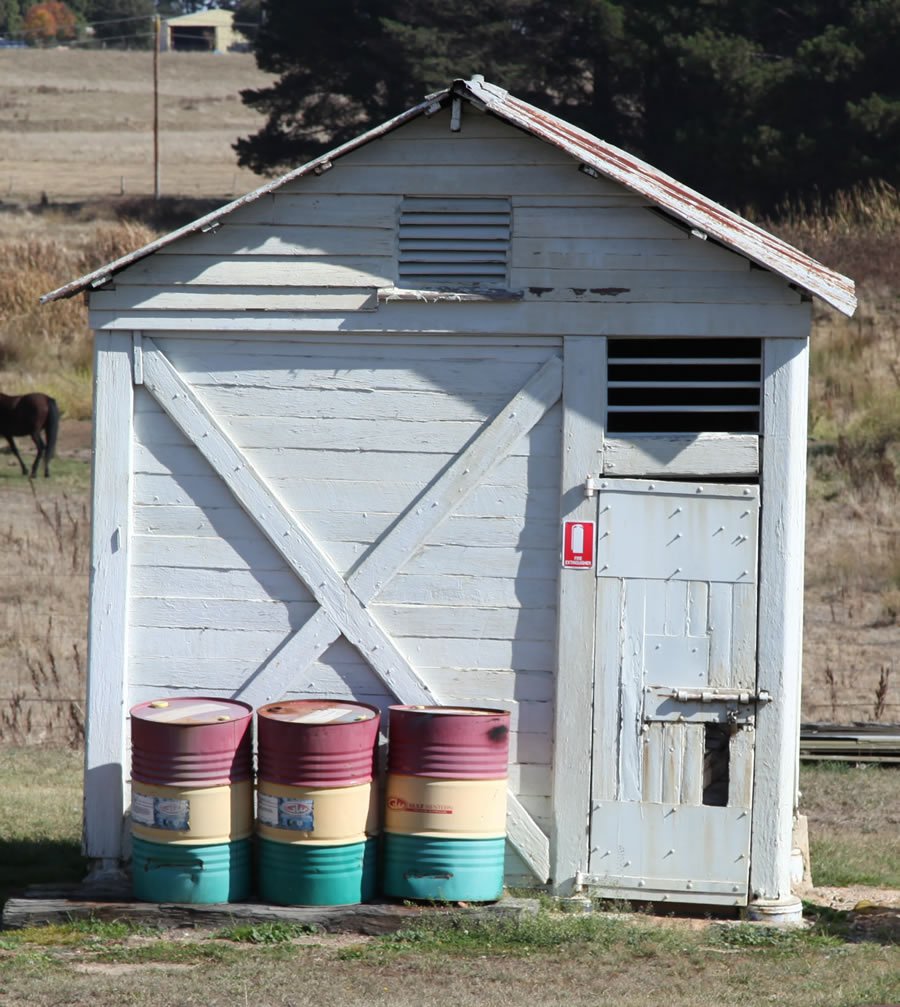 The historic Oberon Lockup, which is now preserved within the Oberon station precinct – not its original location. The Oberon Men's Shed is currently repairing the door to the lockup. This appears to be a standard design of the times.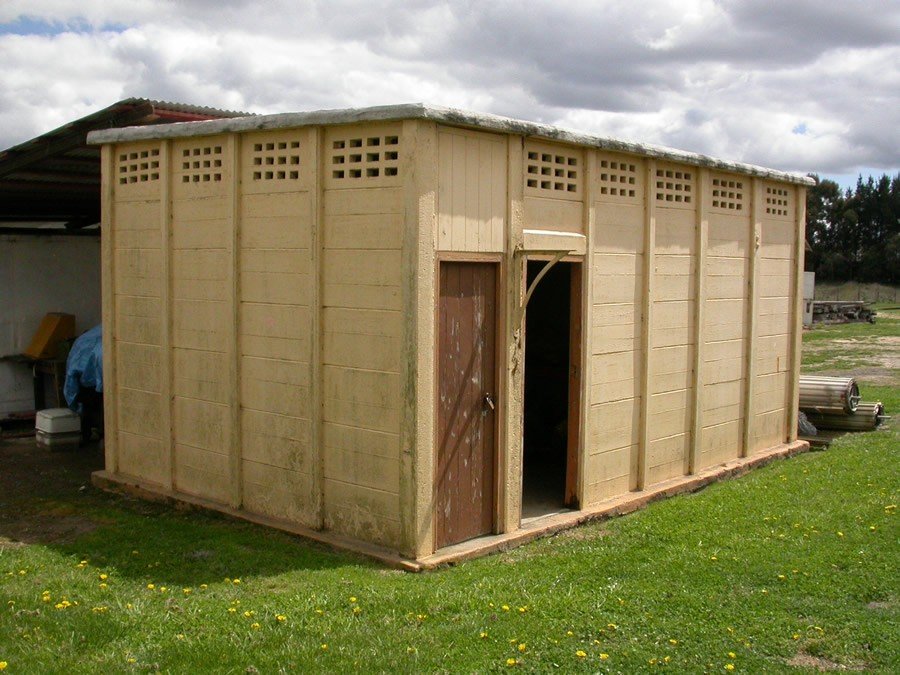 The well-preserved combination male urinal and lamp room at Oberon station – showing typical pre-cast concrete slab construction.